FileWave Discord Server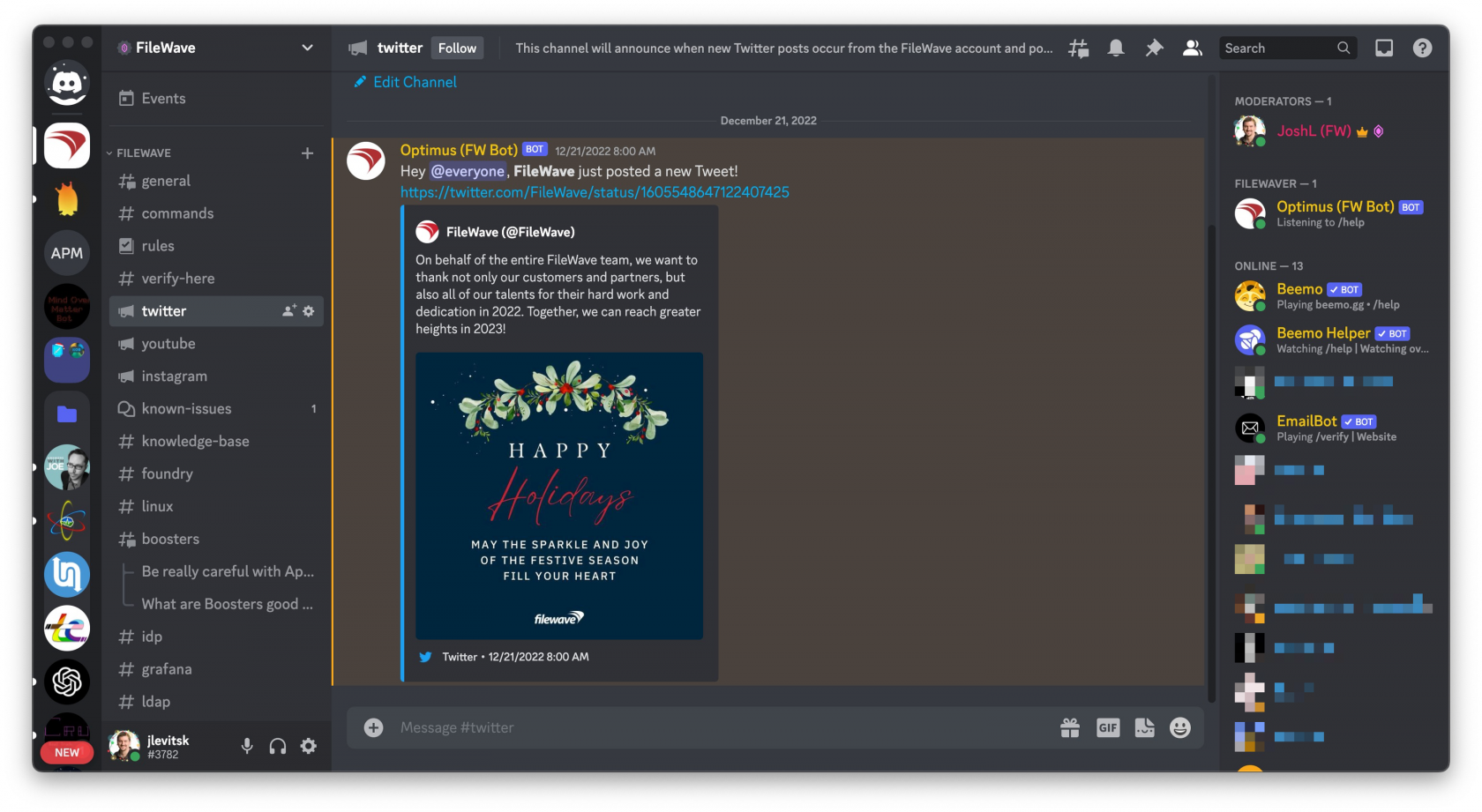 Everyone who uses FileWave appreciates learning more about it and being able to discuss ways of using it with other customers. We have the Alliance Forums as a public bulletin board where you can discuss how you use FileWave, but for many, the social aspect of a Discord server offers another level of discussion. For that reason, we also run a Discord server that can be accessed via the button below. Look forward to live events with demos and training for all and AMA sessions.
Don't know what Discord is? Discord describes itself this way: "Imagine a place where you can belong to a school club, a gaming group, or a worldwide art community where just you and a handful of friends can spend time together. A place that makes it easy to talk every day and hang out more often." It's very popular as a chat platform and very community driven. Below is an excellent video to explain how to use it.