Using Email to stay updated on KB updates
What
As a user of FileWave, you want to know when KB articles are created or updated. The KB has a built-in function to watch for changes to articles to keep you up to date. Note that if you prefer an RSS feed we have that too. Using RSS to stay updated on KB updates.
When/Why
Some articles are very important to know about updates for like Default TCP and UDP Port Usage or the Downloads book so receiving an email on every edit is desired. 
Note that you need to login to the KB in order to use the Email notification system outlined in this article.
How
It's now possible to be notified via email upon page changes within the KB! Alongside this you can also be notified upon new comments to pages. To provide some high-level user control, there's a new "Notification Preferences" view which can be accessed via the "Preferences" option in the header bar user dropdown: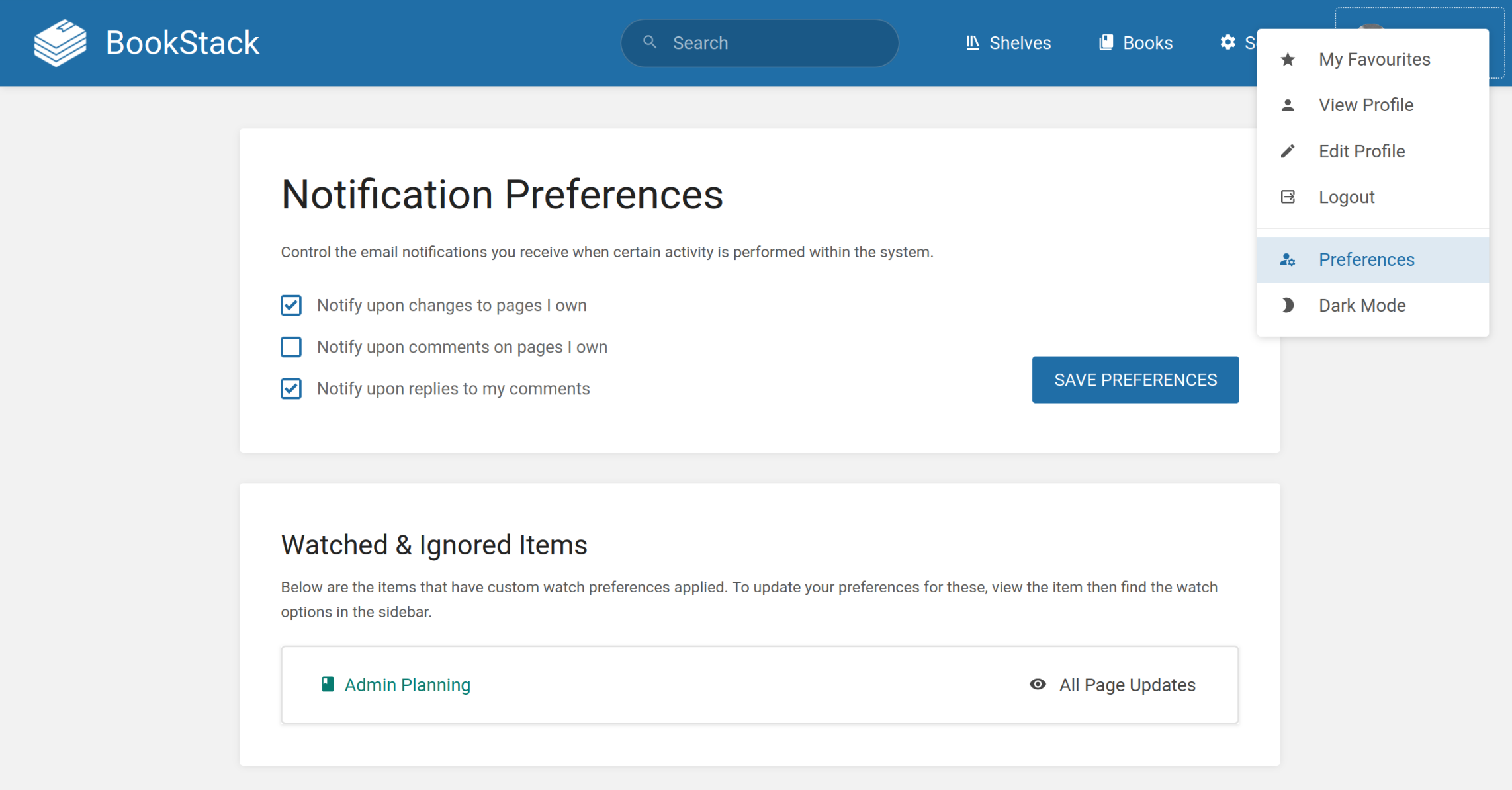 Within here are three new user preferences:
Notify upon changes to pages I own
Notify upon comments on pages I own
Notify upon replies to my comments
These options represent global defaults for notifications. This new "Notification Preferences" view also lists all the items you're watching or ignoring. Watching or ignoring allows content-specific control of notifications that may work in addition to, or override, your global notification preferences. You can watch any book, chapter or page via the new "Watch" action: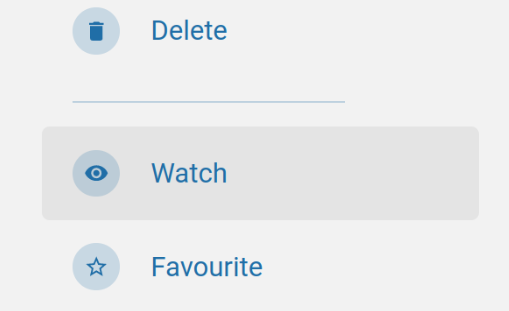 By default this will watch for new pages and page changes. This can be changed via the watch options menu, found by selecting the watch status in the details: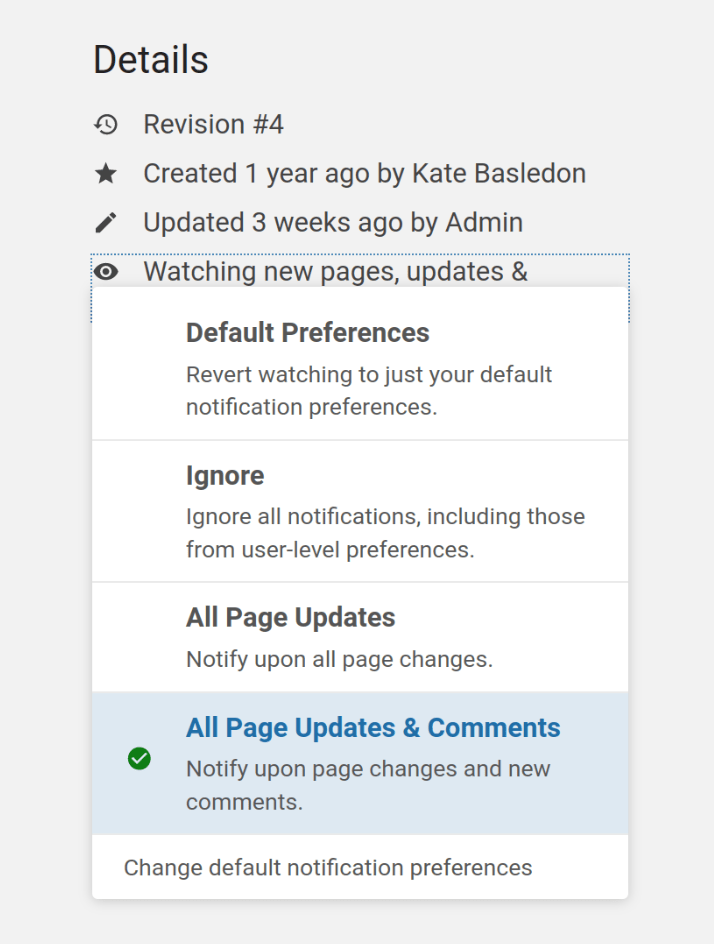 This provides various different levels of watching of content, in addition to the ability to ignore any notification events if things are getting too noisy within a particular book, chapter or page.
In in similar manner to permissions, watch preferences cascade from books to chapters to pages unless those have their own watch preferences set to override the parent status. When a page or chapter has active watch preferences from a parent item, this will be reflected within its details:

Notifications are sent upon relevant activity, and will include a few helpful related details in addition to a link to the relevant content: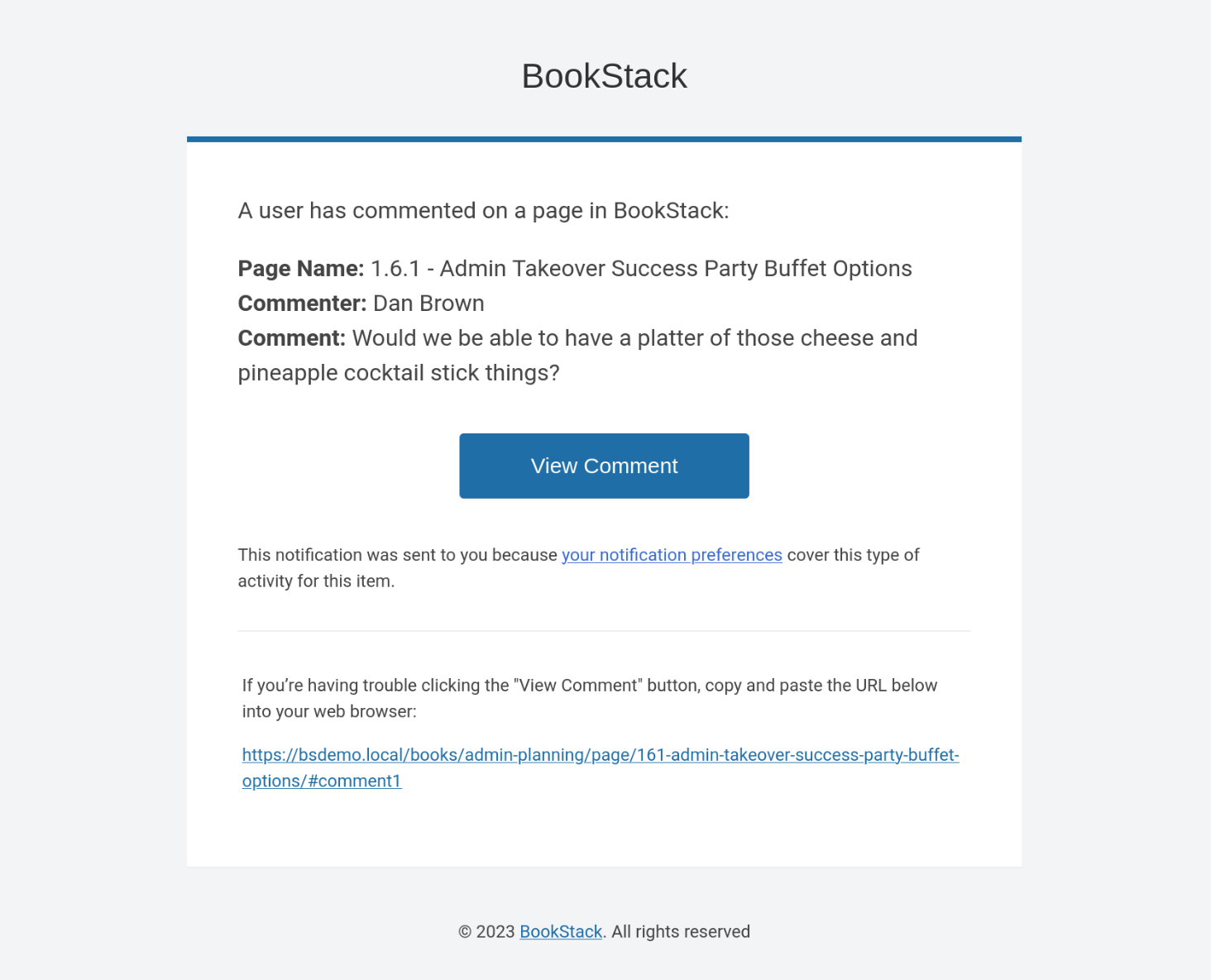 Page update notifications are somewhat debounced, meaning that the system will avoid sending notifications if re-updated by the same author within a time window. This is to prevent an attack of emails from an enthusiastically updating author.
Related Content