Admin Login in Using an IdP Provider
What
You'll notice some new options now for login once an IdP provider is specified.
When/Why
We'll want to use these new options whenever we want to login using IdP credentials.
How
In both the Anywhere and Central admins, you just have to click a button to login in the alternate manner: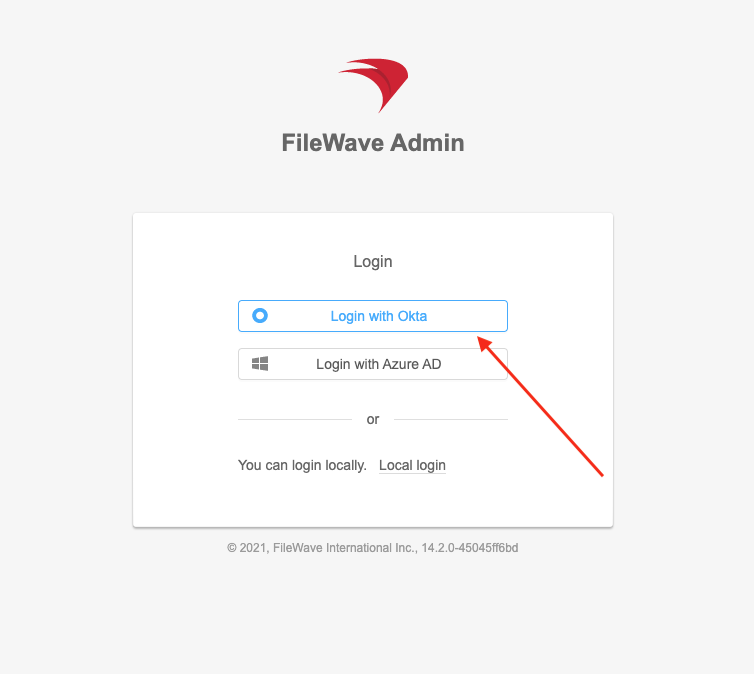 .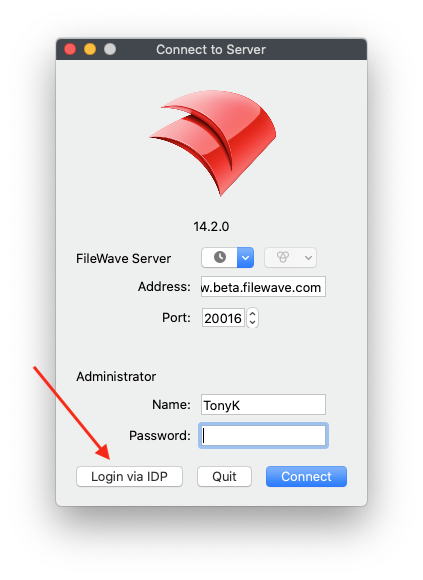 And, in both cases, you'll be prompted for the IDP's login information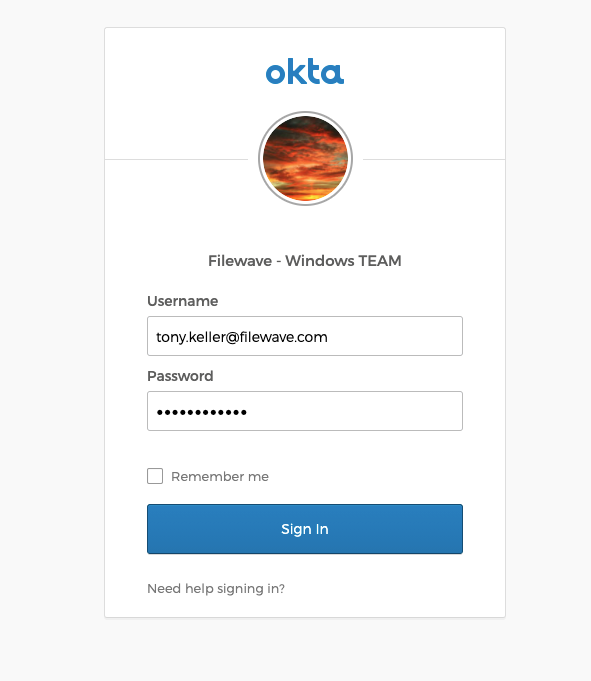 .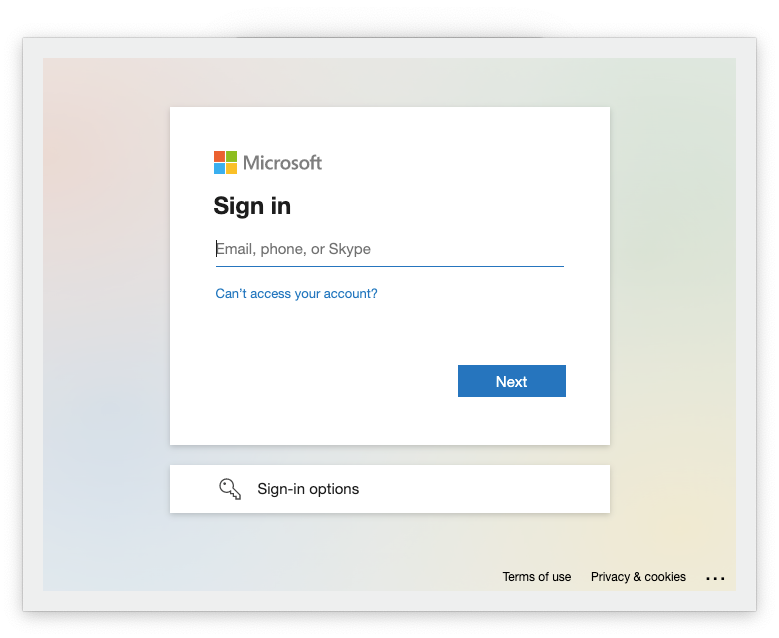 Logging in and out with an IdP isn't the same in the web admin as a "local" account.  If you have other sessions open with your IDP credentials, you'll find that you authenticate straight through.  And, "logout" of the FileWave Admin does not log you out of other IdP related web sessions.  
Related Content