Configuring DEP Profiles for IDP Authentication
What
Configuring Apple Devices DEP Profiles to use IDP authentication.
When/Why
We'll need to configure each DEP profile with which we would like to use IDP authentication (but it is simple to do) 
How
You'll simply notice there is a new checkbox in the DEP profile for "Custom Enrollment".  If that checkbox is checked in a profile, IDP enrollment will be used (if configured of course):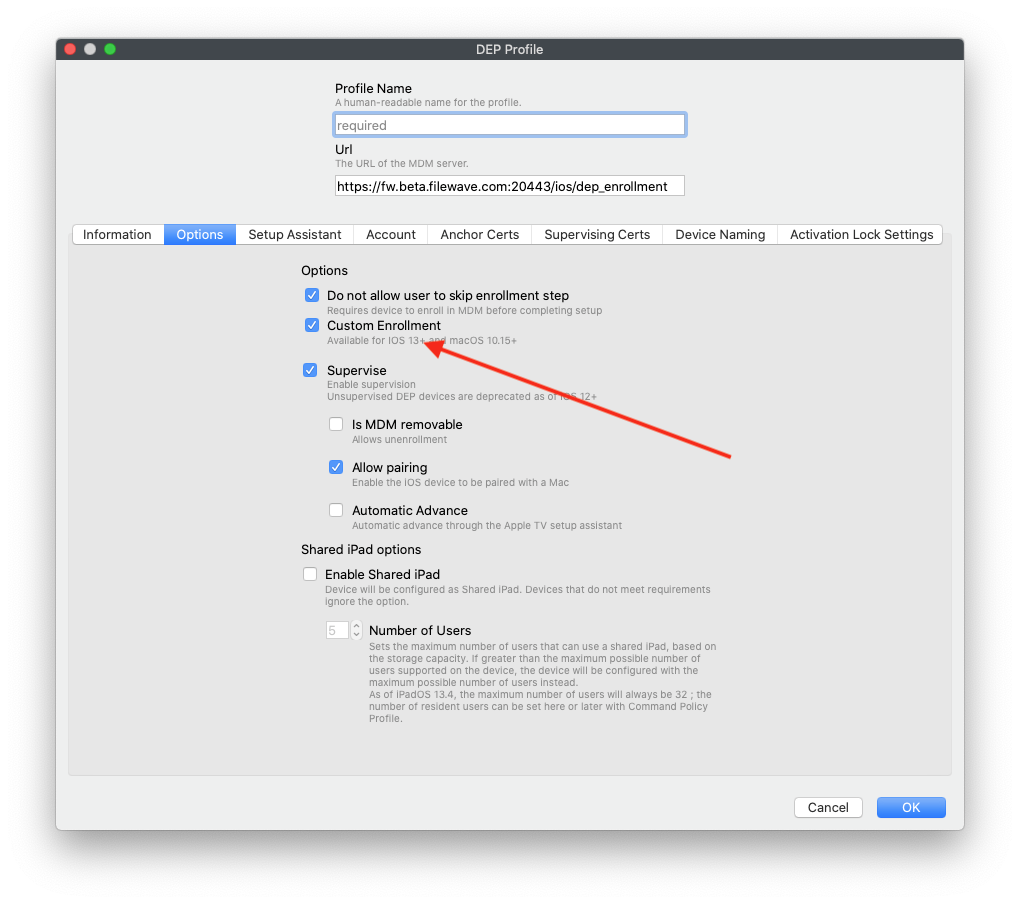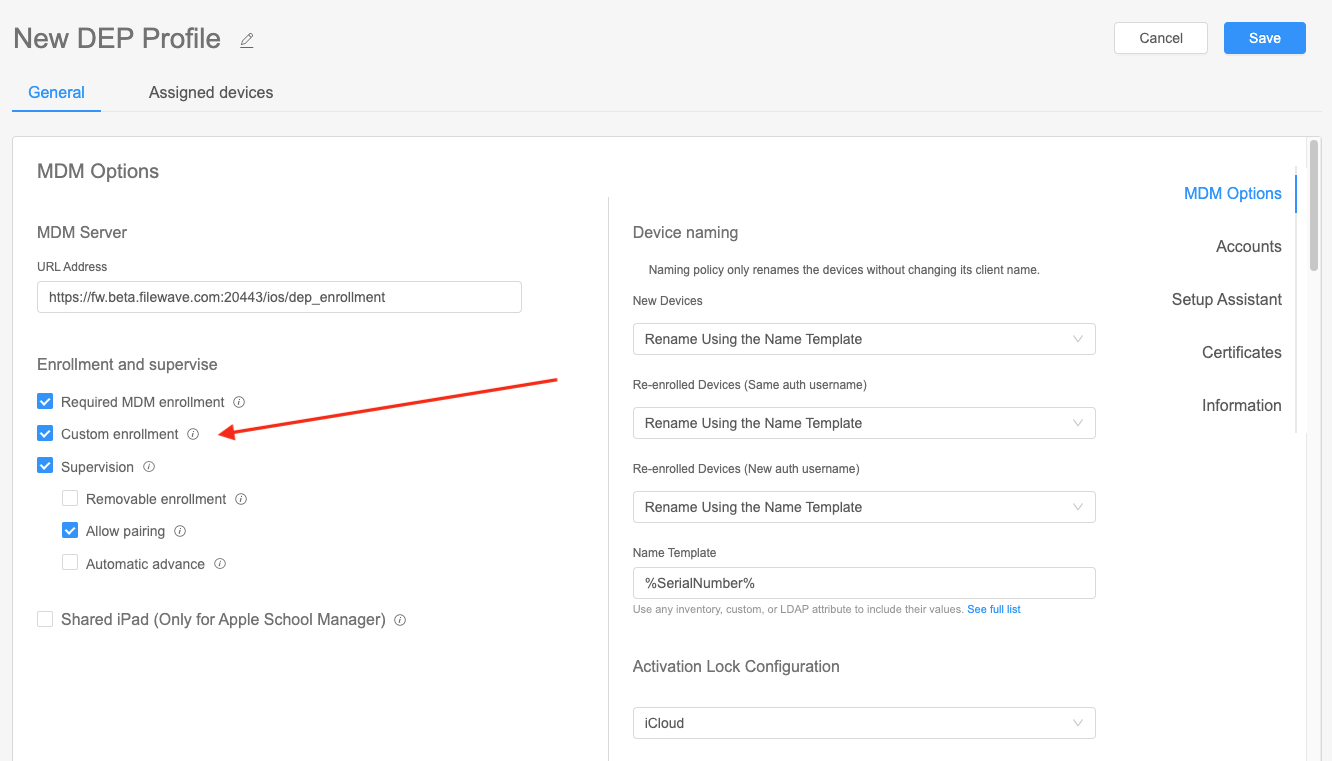 Once configured, you'll notice your devices will begin prompting for IDP authentication at enrollment time.
Known Issue
With Okta integration for macOS DEP enrollment there is a known issue with the initial load of the login window.  You will see that window appear with what looks like a bad page load, which is basically correct.  If you right-click, reload this page, it will load correctly.  (See below). Note that this issue will be resolved in an upcoming revision.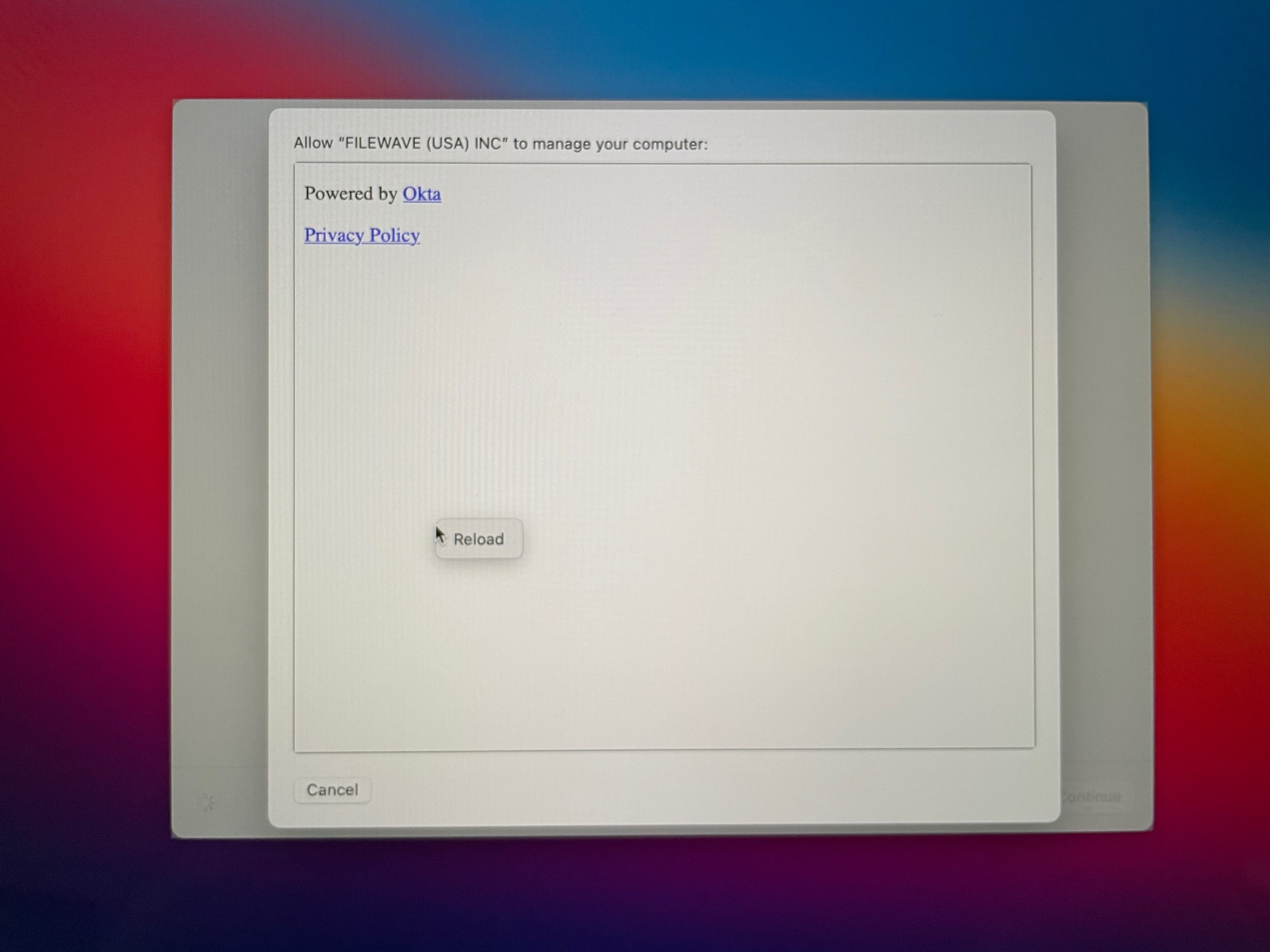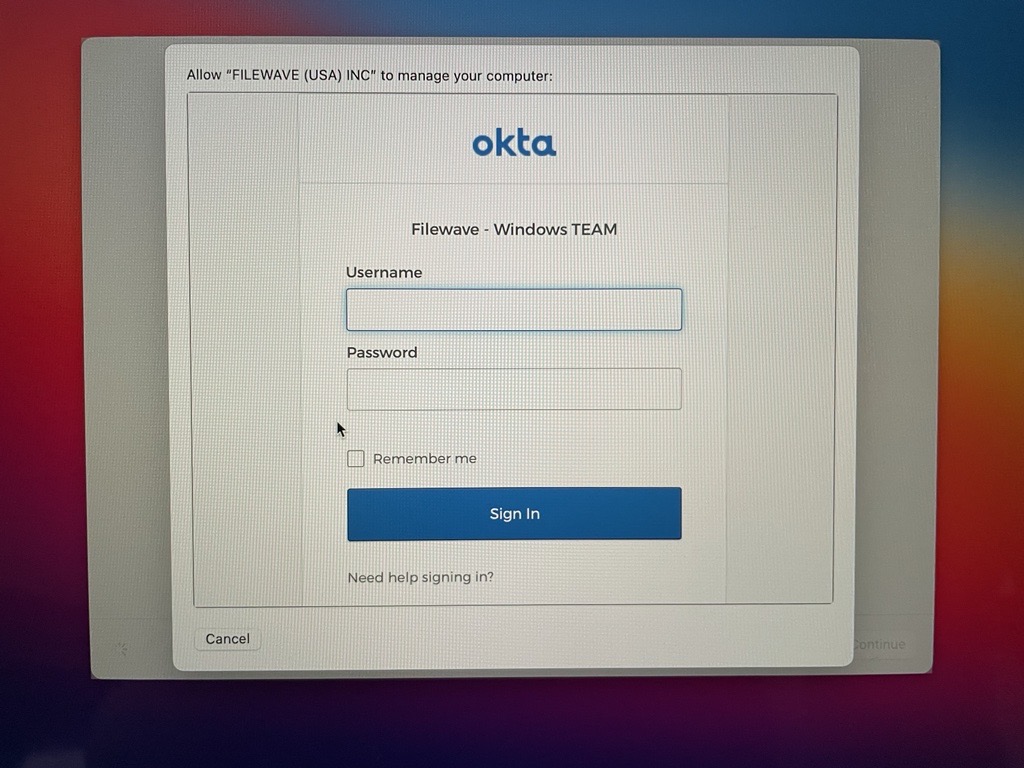 Related Content