iOS BYOD User Enrollment Overview
What
With Version 14(+) of FileWave, you can now BYOD (bring-your-own-device) enroll a device without giving total management of the device to the system admin. 
When/Why
Typically, this option works best if the device to be supported is not company owned.  For instance, an employee with their own iPhone may want to BYOD enroll a device to allow distribution of company-owned app licenses, but without giving their company the ability to manage their phone in other ways.
How
BYOD enrollment is off by default in FileWave, and must be enabled on the Mobile tab in preferences as shown below: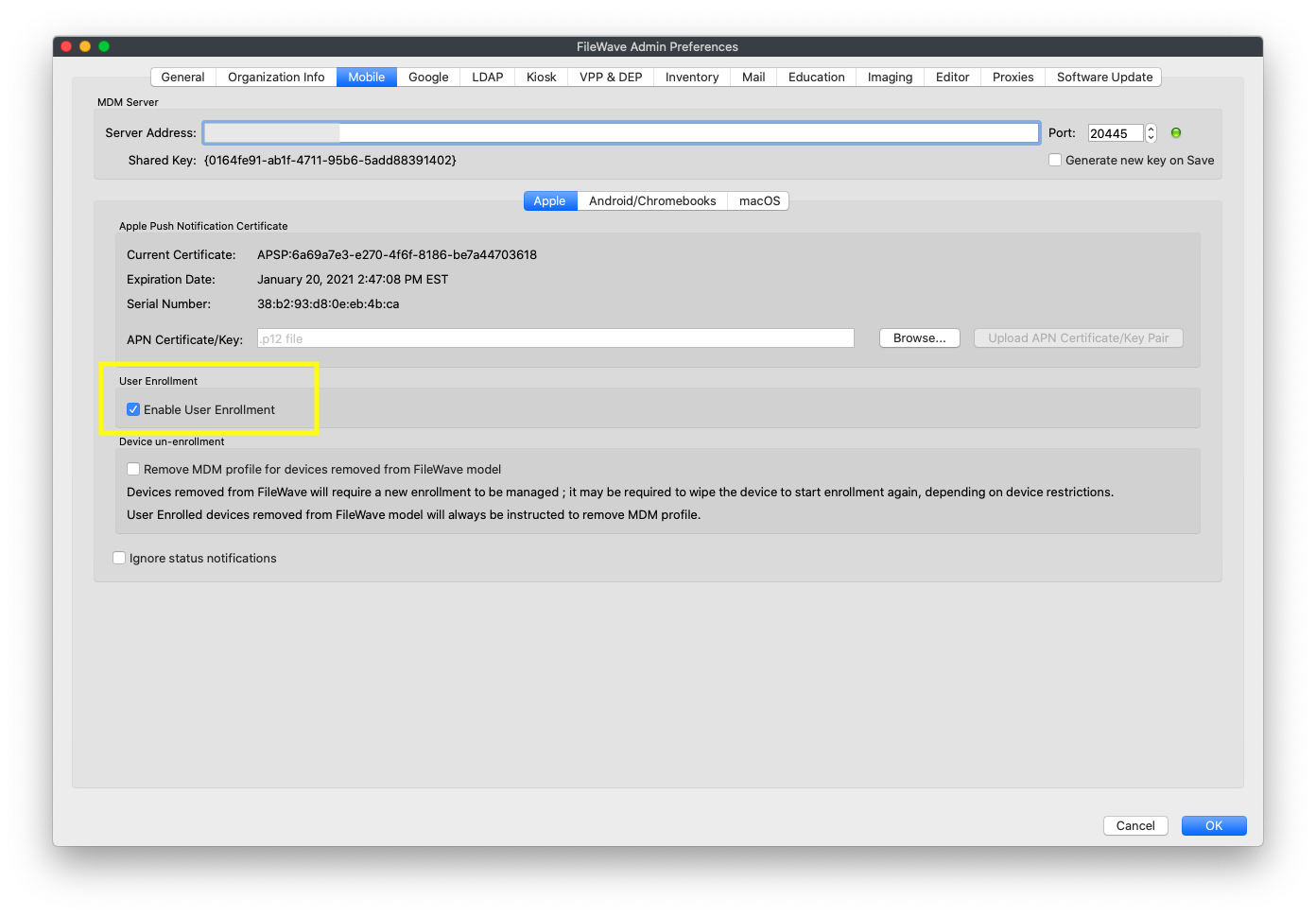 Once enabled, a new tab will be added to the "Enroll iOS Device..." Assistant: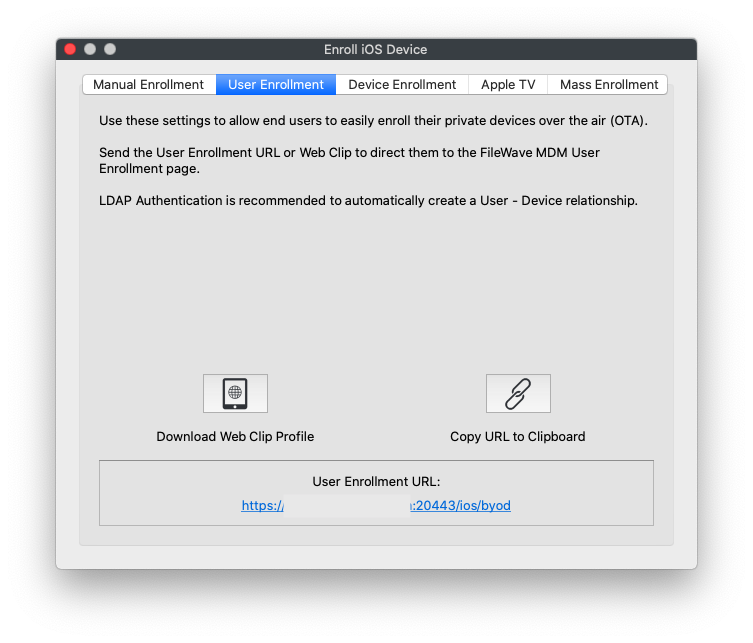 And, once user enrollment is enabled, you can go to https://my.server.address:20443/ios/byod to see the user enrollment page: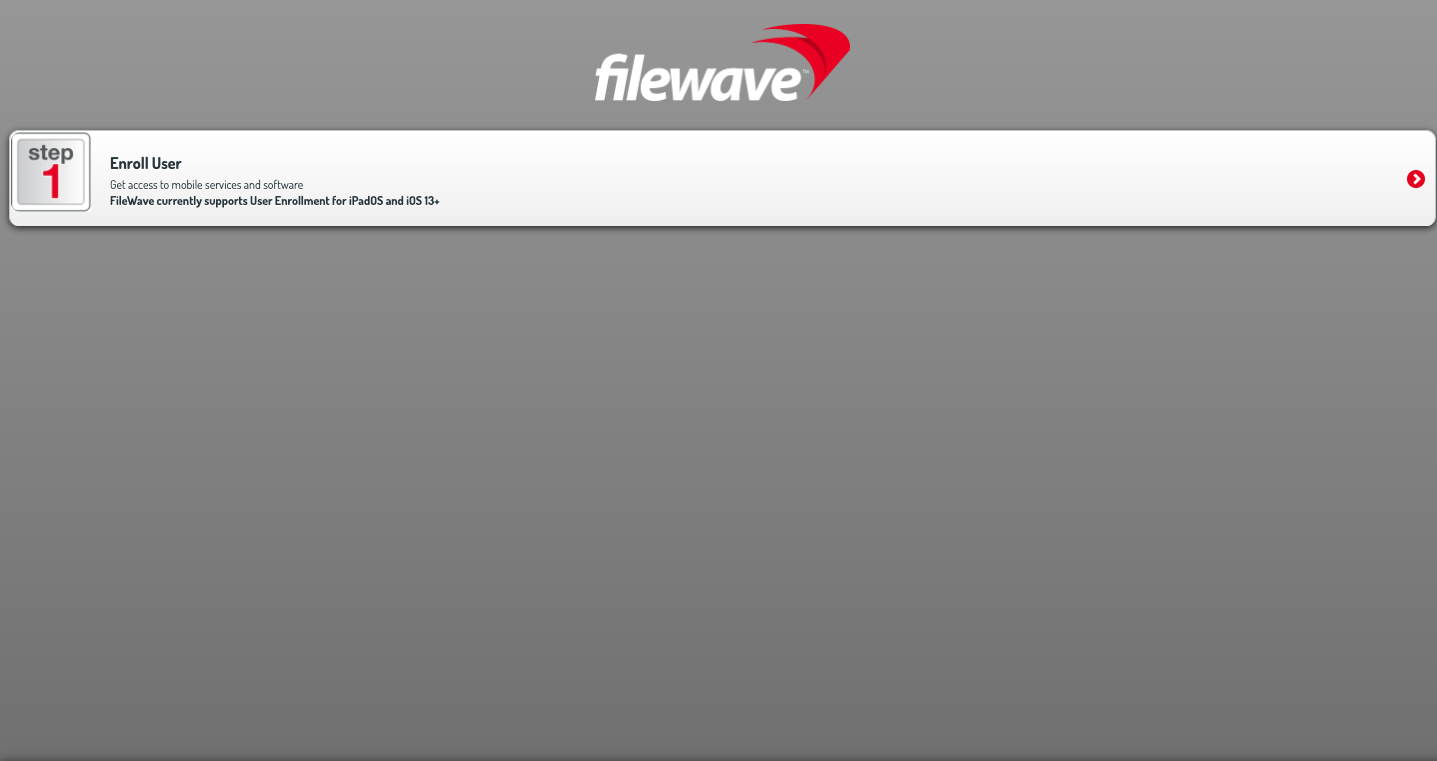 Note that by BYOD's very nature the only way you will enroll BYOD devices is through this page. (i.e. it won't be through DEP).  BYOD enrollment does require the use of managed apple ids from either Apple School, or Apple Business, Manager.
See below video of a BYOD device enrollment:
Unlike a DEP enrollment, you don't have to wipe the device first to BYOD enroll it.  However, trying to enroll a device with a managed Apple ID that is already logged into iCloud on the device will result in an error.