TeamViewer: Assigning Licenses
What
The use of TeamViewer within FileWave is limited by the permissions of the particular administrator, and by the number of available TeamViewer licenses within the account.  We'll show you in this article how you can assign these licenses.
When/Why
Whenever we want to use TeamViewer, we'll need to have a license available for the FileWave administrator.  Each TeamViewer license is assigned to one and only one FileWave admin, and can only be changed once per every 6 months.  Given this, you'll want to be very careful with license assignments.
How
To actually assign a TeamViewer license to an admin, you'll go into the Native Administrator → Assistants → Manage Administrators assistant, and click on the TeamViewer tab: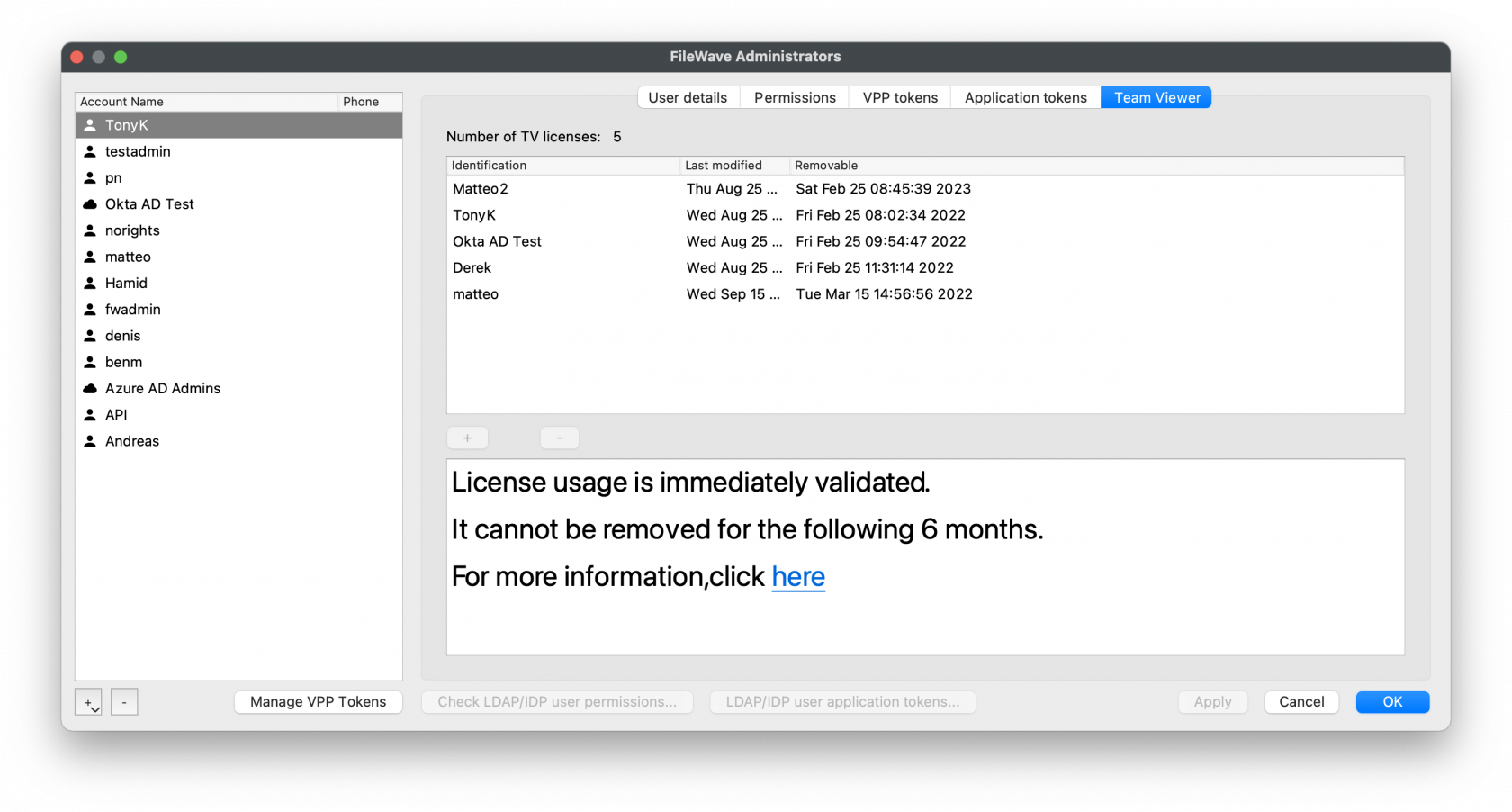 If you have available licenses, you'll be able to add administrators by entering in their login name or SMTP address after clicking the plus sign.  The user names will need to match specifically, including by case if a login name is specified (in the above, TonyK is correct, but tonyk would not be).  Note that generic accounts will be limited to using TeamViewer in only one FileWave session.
Confirmation of the username may be observed from the Assistant > Administrators Online window.  Usernames is one of the columns displayed for each user logged in.
In a later release of FileWave, several enhancements will be made to this interface to make it more elegant and easier to use, with proper validation.